Cosmetic Dentistry Service in Dallas, TX
A Great Smile Can Change Your Life
We think you deserve to have a smile you love. While usually considered elective, cosmetic dentistry often offers restorative benefits and can greatly improve a person's quality of life. We can repair broken, crooked, missing or stained teeth, which can have devastating effects on a person's confidence. Come see us to find out how we can change your life with just one smile.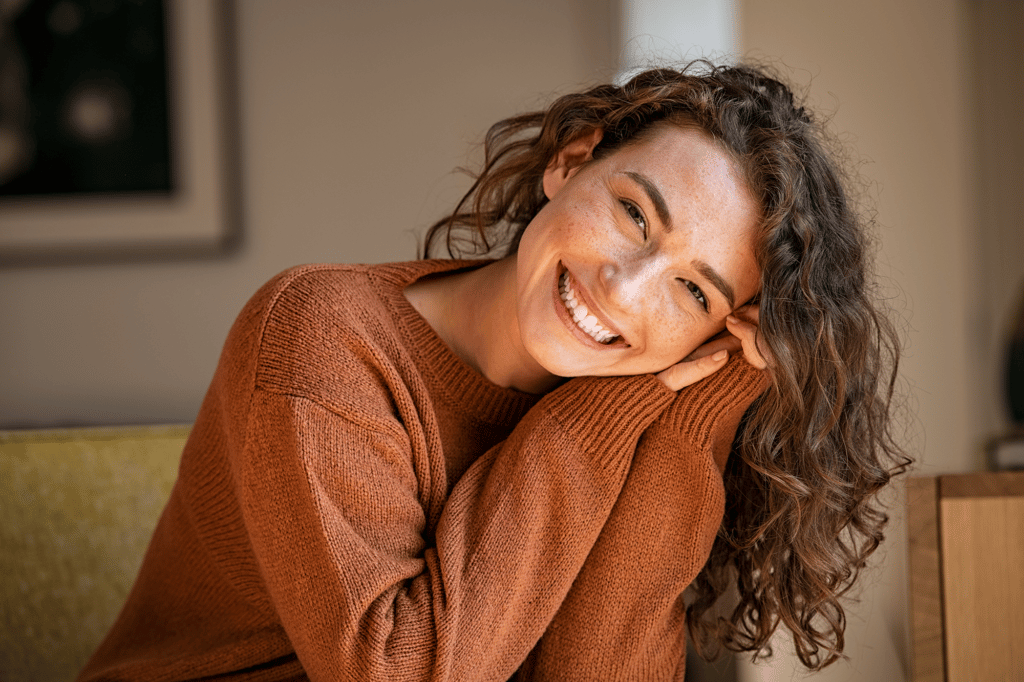 We offer many cosmetic dental treatments including:
Metal-Free Crowns
Veneers
Teeth Whitening with Zoom Whitening
Teeth Straightening with Invisalign
Metal-Free Implants
Metal-Free Bridges
Contouring
Gum Lift
Composite Bonding
Bite Reclamation
Cosmetic Dental Treatments
Metal-free Crowns
A crown is a type of dental restoration, which completely caps or encircles a tooth or dental implant. Crowns are often needed when a large cavity threatens the ongoing health of a tooth. Newer metal-free crowns are made of a much harder porcelain material, which creates an improved cosmetic appearance and strength.
Veneers

We frequently use veneers to close gaps between teeth as well as to disguise discolored teeth that have not responded well to teeth whitening procedures. Veneers are ultra-thin, custom-made porcelain laminates that are bonded directly to the teeth.
Teeth Whitening
At Highland Park Dental, we feature Zoom Whitening, which provides a new smile is less than two hours. Teeth whitening is one of the most common cosmetic dental procedure. While many whitening options are now available, including over-the-counter whitening products, dentist-supervised treatments are the quickest and most effective procedures for lightening discolored teeth.
Teeth Straightening – Invisalign
At Highland Park Dental, we feature Invisalign, which takes a modern approach to straightening teeth, using a custom-made series of aligners created specific to each patient. These aligner trays are made of smooth, comfortable and virtually invisible plastic that you simply wear over your teeth. Wearing the aligners will gradually and gently shift your teeth into place, based on the exact movements we plan out for you. There are no metal brackets to attach and no wires to tighten. You simply pop in a new set of aligners approximately every two weeks, until your treatment is complete and you achieve the confident smile that you've always wanted. The best part about the whole process is that most people won't even know you're straightening your teeth.
Metal-free Implants
Dental implants can significantly enhance a person's physical appearance. Dental implants are artificial root replacements used as part of a prosthetic in compensation of tooth loss.
Metal-free Bridges
When a person has lost their natural teeth, dental bridges, or pontics, are cosmetically necessary to restore their appearance. Bridges are fused between porcelain crowns to fill in the area left by a missing tooth. The two crowns holding the bridge in place are attached onto the teeth on each side of the false tooth, creating a fixed bridge. Bridges offer the restorative benefits of reducing the risk of gum disease, can assist in correcting some bite issues and can even improver speech. We urge our patients to understand that bridges do require a serious commitment to thorough and routine oral hygiene practices.
Contouring
We are able to correct crooked teeth, chipped teeth, cracked teeth, and overlapping teeth with contouring. This procedure often produces subtle yet significant results. Contouring is used to effect only a few millimeters of reduction and/or a few millimeters of tooth-coloring laminate. Contouring is also used for subtle tooth reshaping to alter the length or position of teeth.
Gum Lift
When we provide a patient with a gum lift, we are able to create the appearance of longer, more symmetrical teeth. A gum lift involves reshaping the tissue and/or underlying bones of the mouth in order to raise the gum line. Excessive gum tissue — a condition known as hyperplastic gingival tissue – may result from braces, medications and/or inflammation.
Composite Bonding
Our dentists use composite bonding to repair chipped, broken, discolored or decayed teeth. Dental composite has the appearance of enamel and dentin. This material is applied into a cavity or directly onto the surface of a tooth.
Bite Reclamation – Full Mouth Rehabilitation
If your teeth have been vertically altered due to excessive wear as a result of grinding or acid reflux, a bite reclamation 1 Zmay be cosmetically necessary. A bite reclamation procedure opens up the patient's bite, reclaiming the vertical dimension of the teeth and sometimes even removing unwanted wrinkles.