Losing a tooth can be tragic, affecting your dental health, quality of life, and sense of self. Many choices are available today for restoring missing teeth, but none look or feel as natural as dental implants. Dr. Aaron Jones at Highland Park Dental can't turn back the hands of time to restore your original smile, but he can offer you the next best thing. Dental implants in Dallas, Texas, are a cutting-edge reconstructive treatment option that restores teeth, revitalizing your oral health and appearance.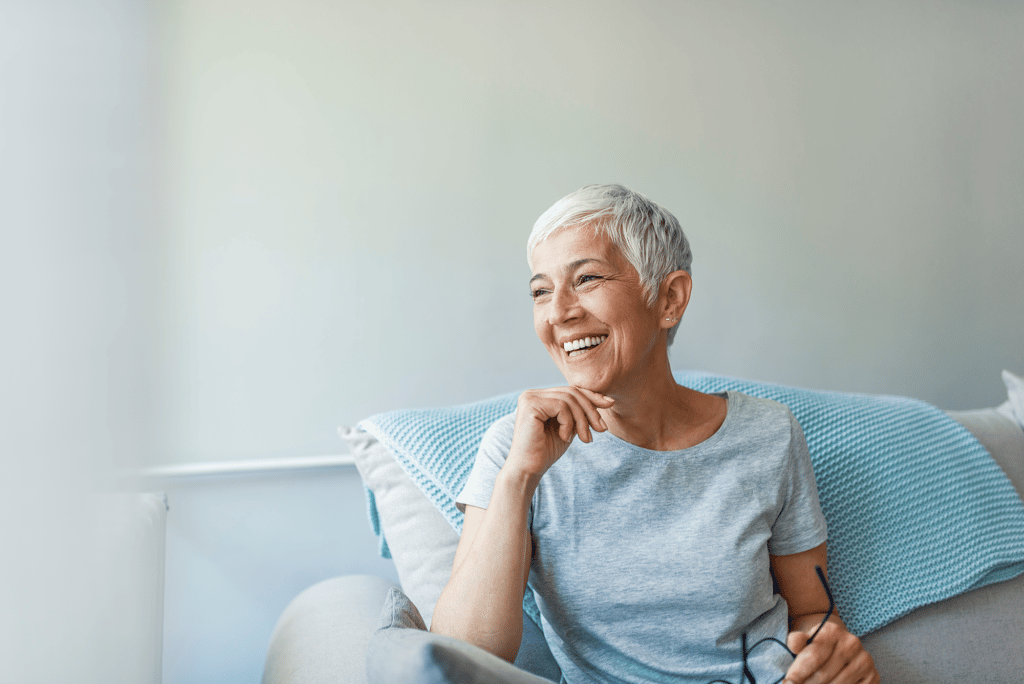 What are Dental Implants?
Thousands of people have benefited from dental implants in pursuing a complete and healthy smile. A dental implant replaces the crown and root of the tooth. An implant is a titanium post surgically inserted into your jawbone to replace a missing tooth's root. Using titanium posts to hold a single tooth, bridge, or implant denture, we can create dental restorations tailored to your particular needs.
What are the Benefits of Dental Implants in Dallas?
Dental implants reconstruct the whole structure, as opposed to more conventional solutions like dentures or dental bridges, which only manage to replicate the crown (the visible, white piece) of the tooth. They provide a variety of advantages that you cannot achieve with any other dental prosthetic, such as:
Prevent Jawbone Shrinking: Dentures, dental bridges, and other tooth replacements can help to some extent to keep your smile intact, but only dental implants can completely stop jawbone shrinkage. The stimulation provided by implants helps maintain a youthful appearance of the face.
Highly Stable: Dental implants are secure and comfortable, providing the utmost stability. Your replacement teeth won't slip, slide, or fall out, so you won't need to be concerned.
High Success Rate: Due to the materials used and the nature of the procedure, dental implants have become the most dependable and consistent alternative to correct tooth loss. They now guarantee a 10-year success rate of above 95%.
Natural Function: With an implant post anchoring your tooth in place, the results are natural, and most people won't even know you have a dental implant. Compared to more common choices, such as bridges and crowns, you will experience an increased biting force of over 70%.
Enhanced Aesthetics: Your replacement tooth can be customized to your specifications and cosmetically matched with your other natural teeth using only ceramic materials.
The Dental Implant Procedure
First, you will complete a thorough consultation with Dr. Jones. When you come in, we'll take X-rays and assess your facial structure and dental health to see if we can address your needs in our office with our team or if we need to refer you to a specialist for proper treatment.If need to see a specialist, Dr. Jones has a great relationship with many oral surgeons or periodontists in the area. Our goal is to make sure you get the absolute best treatment outcome possible.
Dental Implant Restoration
Dental implant restoration is the second step in the dental implant process. Once the dental implant has healed, we can use it to support a dental prosthetic, such as a dental crown or denture. We will place the dental prosthetic on top of the dental implant during dental implant restoration.
The Benefits of Dental Implant Restorations
Traditional dentures are being replaced with implant restoration, which is revolutionizing the idea of tooth replacement. For various reasons, many people are selecting this new dental alternative. The restoration of dental implants has numerous advantages:
Permanent tooth replacement is possible with implant restoration.
Speech is enhanced.
The ability to chew food and eat it properly is restored.
When teeth are repaired, facial features become more refined.
The teeth are stabilized and do not move.
Dental Implant Dentist in Dallas, TX
If you are interested in dental implants, come to Highland Park Dental. Dr. Aaron Jones is the top dental implant dentist in Dallas and has years of experience placing dental implants. We offer a variety of payment options and accept most insurance plans. We are dedicated to providing our patients with the best possible care and always putting their needs first. If you're looking for a top-notch dental implant dentist in Dallas, look no further than Highland Park Dental!