We create custom dental crowns in Dallas, TX, at Highland Park Dental, made just for your smile! To precisely match the color of your natural teeth, our dentist takes the time to color the crown carefully and accurately. With the help of our exquisite crowns, we can make a restoration that looks completely natural and improves the overall look of your smile. We ensure your dental crowns look just like your natural teeth and function similarly. If you are interested in dental crowns in Highland Park, schedule a consultation today!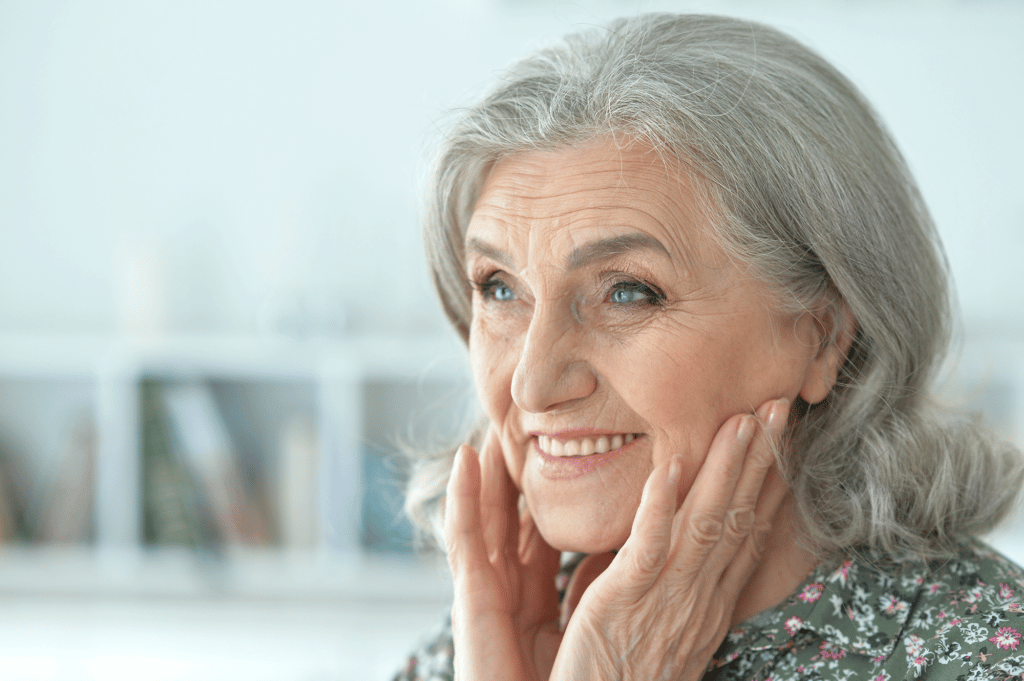 What are Dental Crowns?
Our teeth weaken and become more prone to issues including decay, cracks, and discoloration over time. A dental crown can help you restore your smile if you feel it has lost its former luster. If Dr. Jones observes that a tooth is decaying or appears weak or broken, a crown might be necessary to ensure that the tooth has no other issues.
We commonly use dental crowns to restore a tooth's function and appearance following dental trauma or decay. A dental crown is a "cap" covering a tooth's entire surface—crowns consist of various materials, including porcelain, ceramic, metal, or resin. In most cases, we place dental crowns on teeth that are visible when smiling. However, they can also be used to support dental bridges or to cover dental implants. While we often use dental crowns for cosmetic purposes, they can also help to strengthen a tooth that has been damaged or weakened. If you are considering dental crowns, discuss your options with Dr. Jones.
What are the Benefits of Dental Crowns?
Dental crowns have several benefits that make them an attractive option for dental patients:
We use dental crowns to restore a tooth damaged by decay or injury. When we place a dental crown over a damaged tooth, it protects the tooth from further damage and preserves the smile's appearance.
We use dental crowns to correct misshapen or discolored teeth. We can achieve a more uniform and aesthetically pleasing smile by placing a dental crown on a misshapen or discolored tooth.
We can use dental crowns to support dental bridges or implants.
Dental bridges and implants replace one or more missing teeth, and dental crowns serve as anchors. Dental crowns offer many benefits for dental patients seeking to restore their smiles.
Dental Crown Process
Dr. Jones will prepare the tooth during the first visit by removing damaged tissue and shaping the surface to accommodate the crown. Dr. Jones begins by shaping the tooth before encasing it in a dental crown. We will need to remove some enamel for the new crown to surround the tooth without pushing neighboring teeth out of place. 
Once finished, we'll clean the tooth and take a dental impression which we will use to create the crown. We will then use releasable glue to attach a temporary crown. While the laboratory makes your permanent crown, you will wear a temporary one.
We will place the permanent crown on your tooth during the second dental visit. Once in place, dental crowns can last for many years with proper care.
Dental Crowns in Highland Park
Wearing a crown has the advantage of enclosing and safeguarding the tooth. The protection means you can consume your favorite meals without worrying about discomfort, regardless of how badly the tooth was damaged. A crown can help you eat, drink, and usually speak by restoring the functionality of your mouth. Crowns are strong and typically survive for 10 to 15 years. It needs to be taken care of with the same regular brushing and flossing as you would any other tooth.
If you are interested in Dental Crowns in Dallas, TX, schedule a consultation with Dr. Aaron Jones today!