Dental veneers in Highland Park may be the answer you're seeking if you want to modify the appearance of your chipped, stained, or uneven teeth. Dental veneers enhance your smile's appearance and boost your self-confidence. Veneers offer a natural-appearing appearance, making them a preferred option for those wishing to improve their smile. If you are looking for dental veneers in Highland Park, come to Highland Park Dental in Dallas, Texas, today!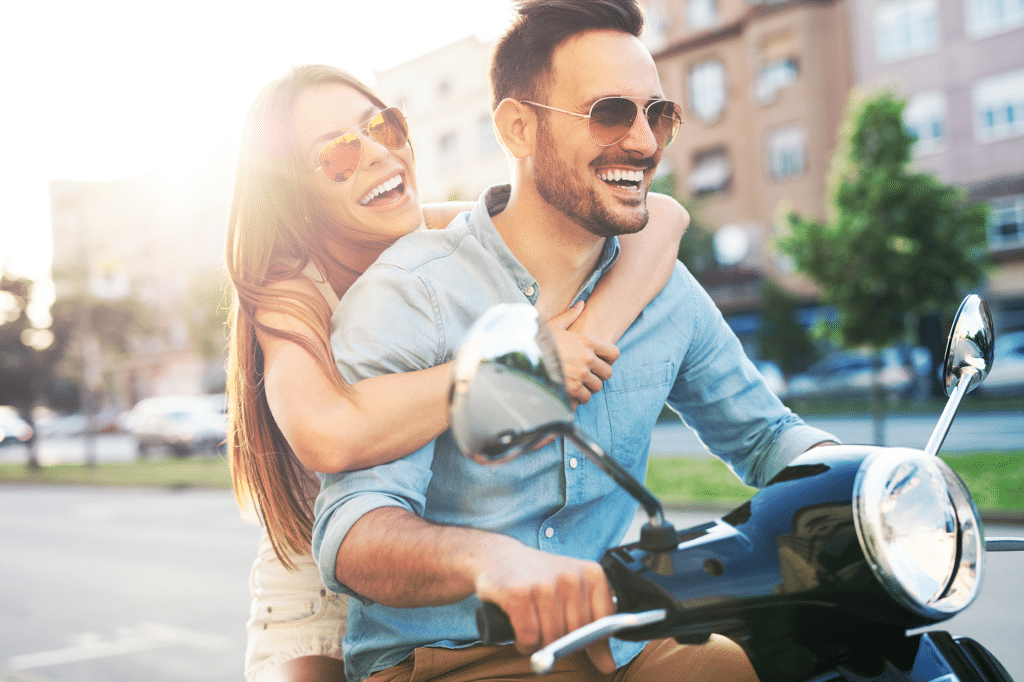 What are Dental Veneers?
At Highland Park Dental, we are proud to offer dental veneers as a solution for our patients looking to improve their smiles' appearance. Dental veneers are thin, custom-made shells designed to cover your teeth' front surface. They consist of dental porcelain, which is a type of material that is strong and durable. We can use veneers to improve the appearance of your teeth, and we can also use them to protect them from damage. We typically place dental veneers on the front teeth, but we can also put them on all of your teeth. If you are considering dental veneers, you must talk to Dr. Aaron Jones about your options.
What can Dental Veneers Correct?
Veneers are a popular choice for people who want to improve their smile, and we can also use them to correct dental problems such as gaps in your teeth or misshapen teeth. We usually use them to cover dental imperfections such as chips, cracks, stains, and crevices. We also use veneers to change your teeth' shape, size, and color. Veneers are a great way to improve your smile and boost your confidence.
What is the Dental Veneer Procedure?
The dental veneer process typically takes two visits to your dentist. The dental veneer process typically involves the following steps:
First, Dr. Jones will clean the teeth and prepare them for the veneers. Next, we will take an impression of your teeth. We will use this impression to create custom dental veneers. Once the veneers are ready, Dr. Jones will bond them to your natural teeth. The final step is to polish the surfaces so they blend in with the rest of your smile.
The dental veneer procedure is generally quick and easy. Most people only need one or two dental visits to complete the process. There is usually no pain or discomfort involved. However, some people may experience temporary sensitivity to hot and cold temperatures after the procedure. The sensitivity usually goes away within a few days. Dental veneers can last for many years with proper care.
What are the Benefits of Dental Veneers?
Veneers make your teeth look amazing, one of the critical advantages patients appreciate. This treatment is an excellent option because masks may make your smile appear flawless and gorgeous. We incorporate your natural teeth into the veneer, so surgery is unnecessary, and you have a shorter recovery period. The surfaces will look natural because they are customized to match your teeth, and no one will be able to tell that you had any cosmetic dentistry work done. They are composed of a stain-resistant material, which provides an additional benefit. The stain-resistant material means that your teeth will remain whiter and brighter even if a hot cup of coffee is your preferred beverage.
Dental Veneers in Highland Park
If you are considering dental veneers, Highland Park Dental is the perfect place to get them. We offer high-quality, long-lasting veneers at a competitive price. Our skilled dental team has extensive experience in placing veneers, and we will work with you to ensure that you are delighted with your new smile. Contact us today to schedule a consultation and learn more about how dental veneers can help you achieve the beautiful smile you have always wanted.