In need of a dentist in Dallas? Dr. Jones at Highland Park Dental has been ranked one of the top dentists in town. He puts your dental needs first by providing excellent care and attention to detail. We provide exceptional family dentistry in Highland Park, whether restoring damaged teeth or simply giving you a routine checkup. You can be sure that all your dental visits will go smoothly!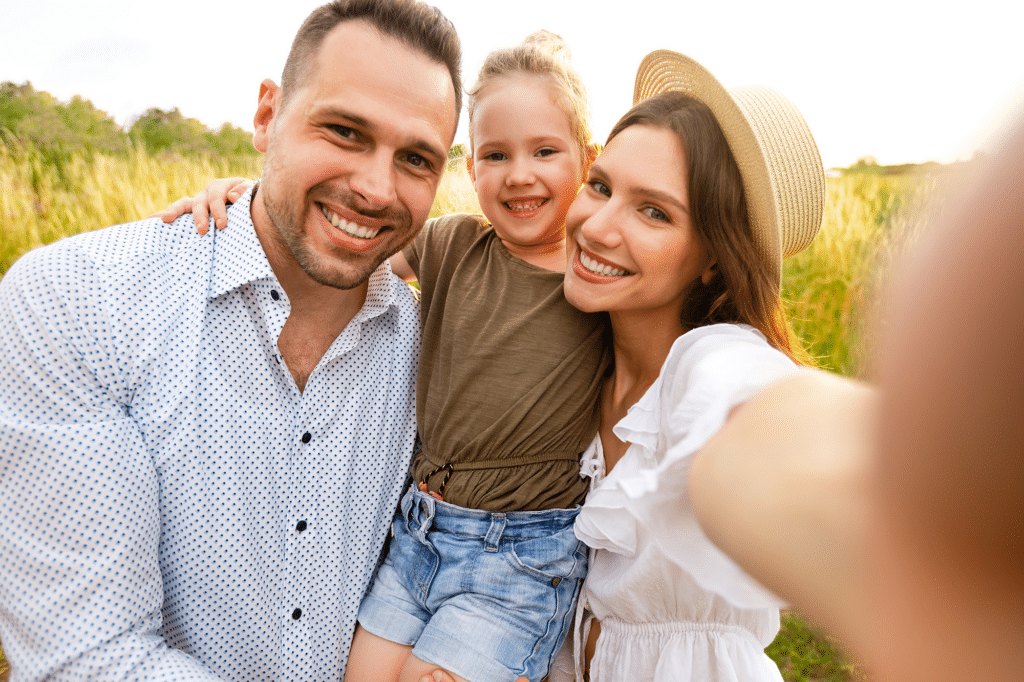 Our Family Dentistry Services
As a family dentist, Dr. Jones specializes in treatments for all ages, from infant checkups to geriatric restorative care. Highland Park Dental proudly offers a wide range of services to help keep you and your loved ones smiling.
General Dentistry
At Highland Park Dental, we provide our patients with a full range of general dentistry services, including the following:
Exams and Cleanings: Exams and cleanings are essential parts of your complete oral health care routine. Exams allow us to thoroughly assess the condition of your teeth and gums, providing a guide for any preventative or restorative treatments that may be needed. Professional cleanings remove plaque and tartar build-up that brushing alone cannot remove, which helps to keep cavities, gum disease, and other dangerous oral conditions at bay. 
X-rays and Panoramic X-rays: X-rays and panoramic x-rays are essential dental imaging tools that allow us to get a complete picture of your teeth and gum health. X-rays can help us spot tooth decay, impacted wisdom teeth, infections in the gums, and other changes in the bones that support your teeth. Panoramic x-rays are similar but provide a more comprehensive scan. They show the jaw bones and each tooth in one image, including those below the gum line. With this kind of imaging, we can diagnose many oral health issues faster and more accurately than ever.
Preventative Dentistry
Good family dentistry is about more than just exams and cleanings. At Highland Park Dental, we also provide our patients with a variety of preventative dentistry services, such as:
Sealants: Sealants are a great way to protect your teeth against cavities. Made of a thin, transparent plastic coating applied to the surface of your tooth, they help to create an invisible barrier between your teeth and any bacteria or food particles that may get stuck in the grooves of your teeth.
Fluoride Treatments: Fluoride is a mineral that helps to strengthen teeth and protect them from decay. During a fluoride treatment, a unique solution is applied to the surface of your teeth, giving them extra protection against decay.
Oral Health Education: We can also provide patients with detailed information about oral hygiene techniques, diet and nutrition, and other preventive measures to help keep their teeth healthy.
Pediatric Dentistry
At Highland Park Dental, we understand that family dentistry is not just about providing care for adults but also the best care possible for children. That's why we offer a variety of pediatric dentistry services, including:
Fillings: Cavities are common in children but can be easily treated with fillings. We offer tooth-colored composite resins that blend naturally into the smile and are less noticeable than traditional metal fillings.
Sedation Dentistry: We understand that some children may be anxious about visiting the dentist, which is why we offer gentle sedation dentistry. This treatment helps children be more comfortable and relaxed during treatment.
And More: Our friendly, knowledgeable staff is dedicated to providing personalized patient care and will take the time to discuss all the treatment options with you so that you can understand what's best for your health.
Highland Park Family Dentistry
With advanced diagnostic techniques and state-of-the-art equipment, we are ready to handle your family dentistry requirements! Our highly skilled team works hard to ensure you feel comfortable throughout every visit. Come to visit us at our cutting-edge dental facility in Dallas, Texas! Call Highland Park Dental today and start getting the best care available in Dallas!